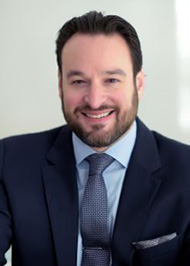 About Robert Brous, CIMA®, CPWA®

Managing Director, Financial Advisor
Passion. Strategy. Commitment. These are characteristics that define and shape all aspects of Robert Brous' life, whether it's creating your comprehensive wealth plan, navigating a black diamond ski run, or building Legos with his children. He grew up around the financial services business, starting with a summer internship on the floor of the New York Stock Exchange (NYSE). After college he joined HD Brous & Co, Inc., a boutique institutional research and investment banking firm, where he worked his way up the ladder, eventually serving as CEO and President. He joined B. Riley Wealth Management in 2005.
Working with individuals, institutions and corporations, Robert has developed a broad-based knowledge of the market and the industry. In addition to being experienced and knowledgeable, Robert is adaptable and thorough. His holistic approach to wealth management will provide organization and alignment among your entire financial team (lawyers, accountants, bankers). His proactive, sensible and disciplined client service model is designed to help you avoid making irrational decisions and guide you toward realistic, sound outcomes.
Supported by B. Riley Wealth Management's deep resources and open platform, Robert can help you create and implement a truly comprehensive wealth management plan based on your specific objectives. Contact him today to learn more about how he and B. Riley Wealth Management can help you and your family.